As many of you will be aware that Britannica is providing free annual subscription to bloggers all around the world, I happened to register and got free account on behalf of my present blog otherwise it costs around $70 to access web-based info over Britannica.

Here comes today's history straight from Britannica. Today is birthday of legendry writer William Shakespeare (wikipedia). Of course Britannica is just another warehouse of information like Wikipedia but this information is more reliable as it is verified by thousands of recognized experts around the world but then the base model is taken up directly from Wikipedia of providing reliable information free of cost. Ultimately, it can happen that whole web-based Britannica Encyclopedia will be made available for free to everyone.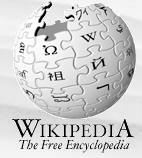 Still I will love to stick with Wikipedia for now as I have been more familiar as well as comfortable in searching over there and then it is just one year of free subscription for Britannica…not sure if it going to last forever. Will be linking to Britannica now and then where I found better description of subject. Also I like the interface provided by Britannica which is AJAX based (oh btw I couldn't find AJAX topic related to Information Technology over Britannica)!
Anyway if you are a blogger, you can claim your free membership for Britannica here.