Microsoft has launched Windows Live Translator in competition to Google's Translate Tool and it functions in the same way including the translation mechanism (Systran) although the interface is different. You just add the phrase or URL to be translated from one language to other and translated version will be in front of you.
After reading this news, first question that came to my mind was – Why is Microsoft copying Google? Why it isn't coming something interesting of its own?
Same question might have come to your mind also.
The answer can be – who started first? Perhaps it was Google but then we never noted it because Google did it in its own style – if it was desktop for Microsoft, Google chose web for that. But now, what Microsoft is doing – it is just copying everything as is and that's why, it is getting noticed. It is right that good things should be copied but there should be some elegance with which it should be done, I think.
In Live Translator, pages / text is displayed side by side in two parallel tabs on the same page.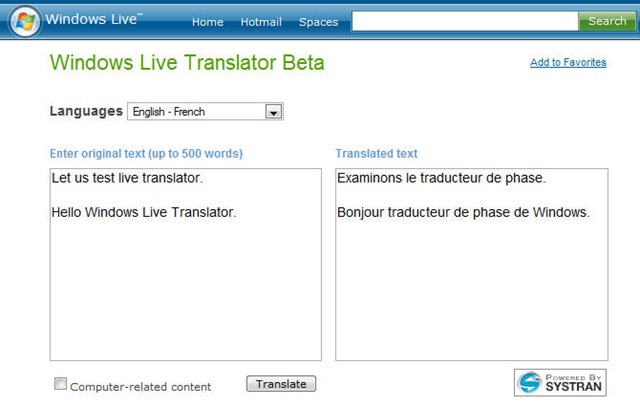 Looks like Microsoft is also getting habitual to "beta" tag the way Google started with in Web 2.0 space :|.