Just like last weekend, this weekend was also spent enjoying only unseen and recommended movies. So here go those best of all times…
You've Got Mail – Tom Hanks and Meg Ryan have turned out to be one of the best on-screen romantic couple. Meg Ryan looks just fabulous in romantic movies and this is one of her best works.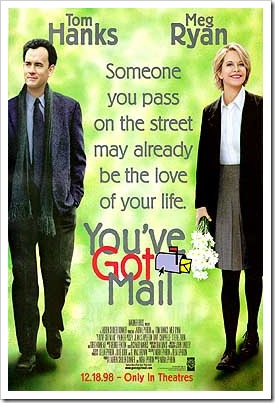 Though at many points, incidents are quite unbelievable and not applicable but still we find them quite acceptable according to situation. For example, it is almost impossible in today's world of technology to blindly date someone over Internet without discussing any specifics and then have expectation for him/her to turn out to be the one you imagine while having conversation plus in the mean time, you already happen to know that person in real life.
While watching it, I was trying to form my own version as if those all points had taken into account, still movie had turned out to be the way it is. Still it had been equally good and likable.
A wonderful movie.
Rating: 8/10
Roman Holiday – I had heard that people went too far to get this movie's DVD in their times including Hema and Sachin Tendulkar. And also it was Oscar winning performance by Audrey Hepburn (not Katharine Hepburn which I mistake her for, sometimes).
The story of movie is heart-touching. A rich princess falling in love with just another journo is shown in as much dramatic way as it can be. But movie happens to be very slow and naive as per our times.
Rating: 7/10
When Harry Met Sally… – The fundas given by lead actor about love in this movie were moving and bold. Who can dare to give any kind of suggestion on love without asking about it. But still the way these logics happen to be eye-opening and believable for lead actress Meg Ryan, the movie turns out to be quite beautiful and keeps you interested in the story – somewhere relating to our times.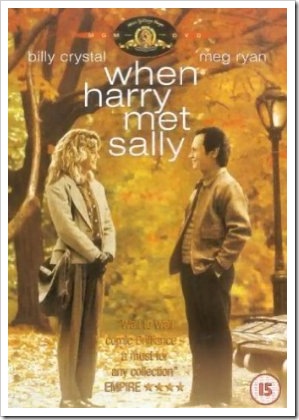 Rating: 8/10