FlickrCombat brings Flickr on Hot or Not. It displays 2 pics in same category and you select one you like. And in same way, the other visitors of those categories. The real time stats include wins, defeats, rank and percentage of people agreeing with you for every photo.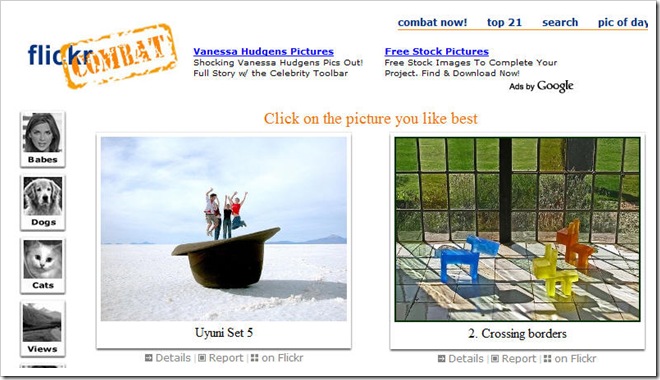 Presently there are very few categories including those for pets, babes, guys and art lovers.
An interesting place for photo-lovers looking out for better photos everyday! Also tere is a section of Top 21 which displays top 21 best voted photos in every category.
Another interesting website for Flickr users is Flickrfight which brings images corresponding to your keywords and on the basis of number of results, winner is decided.