Google has announced the formal launch of Google Docs presentations. Now you will be able to see presentations along already existing Documents and Spreadsheets in Google Docs. You can start a new presentation by going to New menu and clicking on Presentation link.

This suite comes with lots of basic tools needed for creating a decent looking presentation like bullets, text insert, image insert, font formatting etc.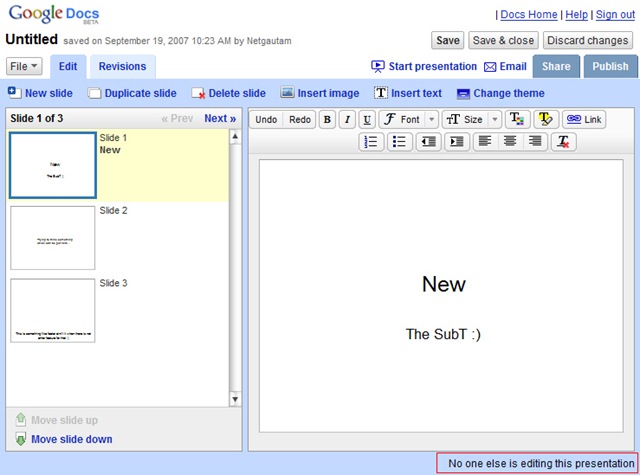 It also integrates the real-time chat features as well as the real-time editing interface for multiple collaborators which already exists for other Google Docs applications. All they are trying to convey that the things which can be done better offline can also be made to work online with same ease and convenience.
Presentation module has been integrated in one go for Corporate Customers and also support for 25 already available languages.
It provides you ability to export the presentation as zip file but you can't export in PPT format like you can export DOC and XLS formats.