Windows Live Ideas – It is growing to become giant…in few days, it has added so many apps – seems like it is going to destroy Googles monoply in most of the services like maps, gadgets, mail and more stuff like them! I am just going to write in brief about the apps and their online counterparts to make them more clear.
Just visit http://ideas.live.com/ and experience the new wave urself. Looks like MS is on full swing to destroy Google before Yahoo.
Windows Live Mail beta is just replica of Yahoo! mail beta and both in turn of the MS Outlook.

Windows Live Search beta and Windows Live Search beta – mobile is just meant to take over Google online and mobile Search.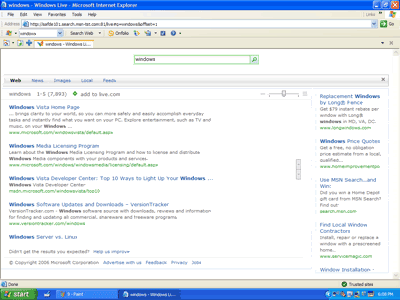 Live.com beta is another app targeted towards catering information at one place – the initiative started by Google throught Personalized home, then was seen on other so many portals including Goowy and now it is MS. Gather all the info. from diff. sites in form of small windows in upto 4 columns.

Windows Live Local beta is targetted towards getting share of Google Maps community although it is still in beta place (tried to search and explore my homeplace – Hoshiarpur, Punjab, India but cudnt get more than the name being displayed).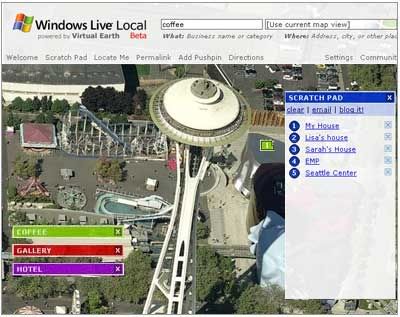 Windows Live Favorites beta, as the name suggest, another venture to share your favourites online.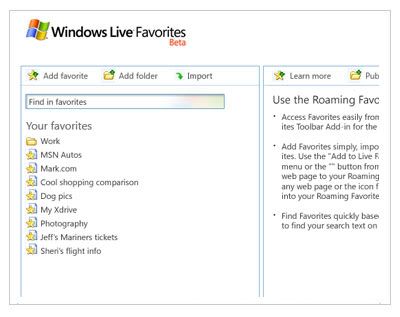 And here is a unique app – Microsoft Office Live beta by MS where you can create an entire personal entity online by registring a domain name which ever you like (provided it is not booked) and that too completely free man!!! All you need to be a resident of US and you have your credit card no.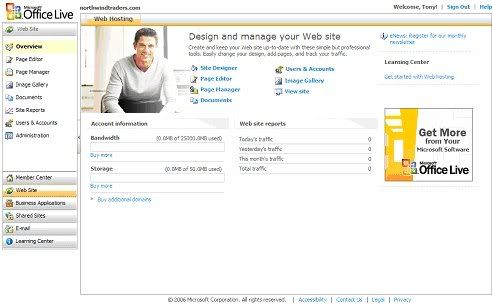 Phew! so many apps……..and there are many which I havent still covered. MS is going to blow like anything by last quarter of this year…believe me.